上海金畔生物代理Hampton research品牌蛋白结晶试剂耗材工具等,我们将竭诚为您服务,欢迎访问Hampton research官网或者咨询我们获取更多相关Hampton research品牌产品信息。Products > Crystallization Plates, Hardware & Accessories > 48 Well Crystallization Plates > Intelli-Plate 48-2 (Art Robbins Instruments)
Intelli-Plate 48-2 (Art Robbins Instruments)
Applications
Sitting Drop Crystallization
Features
SBS microplate footprint
Intelli-Plate 48-2 Drop Volume: 20 µl & 4 µl Reservoir: 500 µl
48 well plates can be set up by hand or using 8-channel dispensers
Plate material: Polystyrene
Description
The Intelli-Plate 48-2 (Art Robbins 102-0002-00) is a 48 well sitting drop plate for optimization. The plate features 6 reagent wells along the y-axis (A-F) and 8 reagent wells along the x-axis (1-8). The reagent reservoir is typically filled with 200 µl and is capable of holding up to 500 µl. The optimization drop wells are arranged at the top of each well. The left sample drop well holds 4 µl or less while the elongated sample drop well holds 20 µl or less. Plates are made of polystyrene.
The plates can be sealed using Crystal Clear Sealing Film (HR3-609), 3 inch wide Crystal Clear Sealing Tape (HR4-506) or ClearSeal Film™ (HR4-521).
The height of the Intelli-Plate 48-2 is 0.560 inches.
Show More
NAME
DESCRIPTION
10 plate case
NAME
DESCRIPTION
40 plate case
Support Material(s)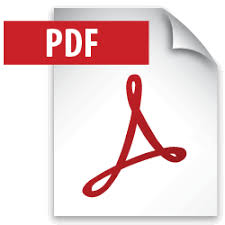 Plate Drawing Intelli-Plate 102-0002-00
Related Item(S)
ClearSeal Film™ and Applicator
Crystal Clear Sealing Tape
Crystal Clear Sealing Film
References