上海金畔生物代理Hampton research品牌蛋白结晶试剂耗材工具等,我们将竭诚为您服务,欢迎访问Hampton research官网或者咨询我们获取更多相关Hampton research品牌产品信息。Products > 96 Well Crystallization Plates > Art Robbins Instruments > Intelli-Plate 96-2 Shallow Well
Intelli-Plate 96-2 Shallow Well
Applications
Sitting Drop Crystallization
Features
SBS microplate footprint & standard well spacing
Optically clear wells provide for superior crystal imaging
Well layout makes crystal harvesting easier
2 identical shallow drop wells
Rounded reservoir corners to prevent reservoir (MPD) creep
Plate Material: Cyclic Olefin
UV transmissible and low birefringence
Description
Art Robbins Instruments has developed the ideal family of plates for crystallography applications: the Intelli-Plate. All versions of the Intelli-Plate have the SBS microplate footprint and standard well spacing and are ideal for manual or automated processing.
The Intelli-Plate 96-2 Shallow Well (Art Robbins 102-0001-20 Hampton Research HR3-163 and HR3-164) has two identically sized 2 µL reaction wells and a 140 µL screen reservoir. Each of the two identical well features a round bottom shallow well design for easy crystal harvesting and is arranged in an 8 x 12 array. Plates are made of cyclic olefin. UV transmissible and low birefringence. This plate is also available in a low profile height (Art Robbins 102-0001-21 Hampton Research HR3-181 and HR3-182).
The plates can be sealed using Crystal Clear Sealing Film (HR3-609), 3 inch wide Crystal Clear Sealing Tape (HR4-506) or ClearSeal Film™ (HR4-521).
Show More
NAME
DESCRIPTION
10 plate case
NAME
DESCRIPTION
40 plate case
Support Material(s)
Intelli-Plate Details & Comparison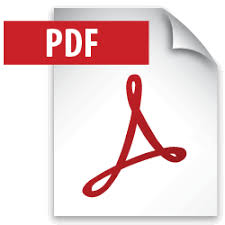 Plate Drawing Intelli-Plate 102-0001-20
Related Item(S)
ClearSeal Film™ and Applicator
Crystal Clear Sealing Tape
Crystal Clear Sealing Film
References